Economic benefits
The BASURAgas© Universal Systems is less expensive than conventional technologies.

The system achieves a better return, since the materials that are fed to the system yield a better recovery of energy and basic components (direct sale as raw materials into the production and goods cycle).

This will realize a high reduction of fossil fuel CO2, which are paid back by marketable certificates (carbon credits).

Thus this will realize a cost-neutral materials handling and management, which is very important especially for developing and emerging countries, as they otherwise cannot achieve affordable material disposal.

In contrast to existing technologies, a better risk hedging is possible, since with the use of our technology, specifically investment and financial losses through downtime are co-insured.

Outstanding environmental performance through an almost complete utilization of all recyclable materials and energy contained in the materials that are fed to the system.



Avoidance of harmful emissions to the environment (air, soil and water), particularly carcinogenic substances (polyaromatic hydrocarbons, dioxins and furans, etc.) mainly by material recovery without exhaust emissions.

The entire system can also

be

operated with renewable materials and organic waste (biomass, wood & plants, food waste, etc.).

No disposal of materials is necessary anymore as complete energetic and material recycling takes place at the system itself (the "recycle machine cycle").

The plants can be built regardless of location, as there is no connection to electricity and/or heat networks necessary. Therefore, plants can be logistically placed to avoid long transportation of the materials (avoiding transport and traffic noise).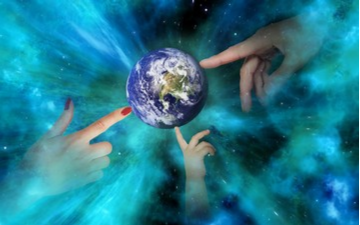 Ethics and social
benefits
Th

e economic as well as environmental benefits produce an extremely high level of sustainability for our system.



The local production of units and sub-components for the system, as well as exploitation exclusively from regional materials (waste, biomass, etc.), is creating a high economic benefit for the region. More than 80% of the value of the entire materials handling and management is carried out at the regional level.

Our system, combined with our materials handling and management, will produce and restore energy and raw materials; residues and waste materials are avoided.


Our ethics responsibility will earn social

acceptance for generations to come with such facilities.